Build Your Own San Diego Pass Discount
LAST UPDATE: 6/30/16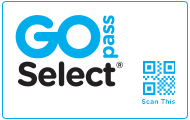 If you plan to visit at least two major attractions in San Diego and the surrounding areas, The Build Your Own (formerly called Go Select) San Diego pass saves you significant discounts of at least 15% off gate prices at any 2 attractions, or 20% off 3 or more attractions and even more when you use the discount below. This build-your-own multi-attraction pass gives you 30 days from first use to explore your pick from 43 attractions. This pass is a great option for those that know exactly what they want to see in San Diego, and for travelers who want to take their time, since the Go Select Pass is valid for 30 days from first use. You have up to 1 year from date of purchase to use your pass for the first time.
You select the exact options you want from over 40 attractions with the Build Your Own San Diego pass. Popular attractions include:
This pass is often the best deal available if you want to visit three or more attractions.
Build Your Own San Diego Pass Discount
Build Your Own San Diego passes are already fully discounted. There are currently no additional discounts available for these passes.
Other Pass Options – Value Package Passes and the Go San Diego Card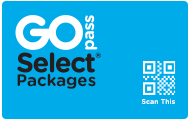 You can often save the most money if you find a prepackaged value pass that includes all the attractions you want to visit. Favorites with MouseSavers readers are the San Diego Family Fun Pass, and the Southern California Family Fun Pass, but check them all out.  You can save up to 39% off gate prices! These passes are already fully discounted. Promo codes do not apply.
Click here to see all of the packaged passes available for San Diego and Southern California.
You may want to consider a Go San Diego Card if you just want to explore a bunch of major San Diego, Orange County and Los Angeles attractions, plus do boat excursions and other activities in a short time. The Go San Diego Card comes in 1 to 7-day increments, and provides admission to every included attraction. SeaWorld San Diego is only available on 3-, 4-, 5- and 7-day cards. You can visit SeaWorld on as many days as your card is valid. Passes are valid one year from date of purchase. This card is activated the first time you use it at a participating attraction, then it must be used on consecutive calendar days.
You should compare Go San Diego Card prices with a Go Select Pass San Diego or prepackaged Go Select Pass. In some cases the Go San Diego Card may be a better deal. MouseSavers.com has a special discount on this pass as well.
If you would like to check out other multi-attraction passes based on where you want to go, review our chart on Southern California Multi-Attraction Passes.