Disney Vacation Club
Disney Vacation Club (DVC) is a timeshare program operated by Disney. The program currently operates twelve resorts: eight DVC resorts at Walt Disney World (with Disney's Polynesian Villas and Bungalows coming in 2015) and one DVC resort at Disneyland in California, as well as one resort each in Oahu, Hawaii, Vero Beach, Florida and Hilton Head, South Carolina.
This page is primarily focused on evaluating the Disney Vacation Club for those who will buy and use points mainly in a DVC resort at Walt Disney World and/or Disneyland, but there is some information on DVC resorts in general.
Jump to:
Introduction
There are eight DVC resorts at Walt Disney World: Animal Kingdom Villas, Bay Lake Tower at Disney's Contemporary Resort, Beach Club Villas, BoardWalk Villas, Villas at Grand Floridian, Old Key West, Saratoga Springs and Villas at Wilderness Lodge. An ninth resort is being developed at Disney's Polynesian Resort and is estimated to open in 2015.
There is one DVC resort at Disneyland in California: Villas at Grand Californian.
There are also DVC resorts in three beach locations: Oahu, Hawaii, Vero Beach, Florida and Hilton Head, South Carolina.
DVC operates on a "points" system that allows members to use their points in a flexible fashion at any of the DVC resorts. Those who have purchased their DVC points directly from Disney (or purchased resale DVC points prior to 3/21/11) can also use those points at Disney resort hotels in California, Florida, France, Hong Kong, Japan, the Disney Cruise Line, and other (non-Disney) vacations. While Disney likes to emphasize the flexibility of the points system and your ability to use them outside of Disney, the reality is that the most cost-effective use of DVC points is at the DVC resorts. Using points for cruises or regular hotel rooms just doesn't give you as much "bang for your buck." For that reason, DVC membership generally is not worth considering unless you plan to stay at a DVC resort at least every other year.
With the exception of Saratoga Springs and Old Key West, the DVC resorts at Walt Disney World and Disneyland are located right next to Disney's resort hotels. The units are extremely nice — in many respects actually nicer than most of Disney's hotel rooms.
Studio units at the Walt Disney World Disney Vacation Club resorts are about the size of Disney's Deluxe hotel rooms (355 to 412 square feet) and include a mini-fridge and microwave. Most studios sleep 4 (plus one baby under age 3 in a crib) in two Queen beds or a Queen bed and a full-size sofa bed. The studios at the Villas at the Grand Floridian can sleep 5; they have a pullout bed slightly smaller than a twin under the television, which is big enough for a child or small adult. Disney is actively remodeling the studios at the Villas at Wilderness Lodge to add the same kind of extra bed. When that refurbishment is finished, those studios will sleep 5 as well.
There are also 1- and 2-bedroom villas that include a full kitchen (with all the basic cooking utensils, pots, pans and dishes supplied) and living room in addition to the bedroom(s), plus a whirlpool tub in the master bedroom and a washer/dryer in a closet.
Most 1-bedroom villas sleep 4 (plus one baby under age 3 in a crib), with a King bed in the bedroom and a full-size pullout sofa in the living room. At Animal Kingdom Kidani Villas, the 1-bedroom units sleep 5 (the ones at Animal Kingdom Jambo House sleep 4) and at Bay Lake Tower, Villas at Grand Floridian and Old Key West, all of the 1-bedroom units sleep 5. In the units with a higher capacity, here is an additional pullout single bed in the living room. Most 1-bedroom villas have one bathroom, but at Animal Kingdom Kidani Villas and Bay Lake Tower, the they have two bathrooms.
Most 2-bedroom villas sleep up to 8 (plus one baby under age 3 in a crib), with a King bed in one bedroom and two Queens or a Queen and a full-size pullout sofa in the other bedroom, plus a full-size pullout sofa in the living room. At Animal Kingdom Villas, most of the 2-bedroom units sleep 9 and at Bay Lake Tower, Villas at Grand Floridian and Old Key West, all of the 2-bedroom units sleep 9. In the units with a higher capacity, here is an additional pullout single bed in the living room. Most of the 2-bedrooms have two bathrooms, but at Animal Kingdom Kidani Villas and Bay Lake Tower, they have three bathrooms.
The Treehouses at Saratoga Springs Resort have 3 bedrooms and sleep 9 (plus one baby under age 3 in a crib). There is one Queen bed each of the first two bedrooms; bunk beds in the third bedroom; and a full-size pullout sofa and a single pullout chair in the living room.
Animal Kingdom Villas, Bay Lake Tower, Boardwalk Villas, Villas at Grand Floridian, Old Key West and Saratoga Springs also have 3-bedroom Grand Villas, for the ultimate in luxury and space — these can sleep up to 12 (plus one baby under age 3 in a crib) and offer a full kitchen, laundry facilities and more. The exact configurations vary, but generally there is a King bed in one bedroom; two Queens or a Queen and a full-size pullout sofa in each of the other two bedrooms; and a full- or Queen-size pullout sofa in the living room. Most Grand Villas have 4 bathrooms – one for each of the bedrooms, plus an extra off the living room area.
DVC members receive a few extra benefits, including discounts at certain Disney World and Disneyand restaurants and shops (these change frequently), free high-speed Internet at the DVC resorts at Walt Disney World, and discounts on Walt Disney World Annual Passes.
Deciding Whether or Not to Join
Before purchasing a DVC membership, we think it's a good idea to consider all of the costs and benefits, pros and cons. It's really a very complex decision if you want to make sure you're doing the wisest thing financially. In the sections below, we offer some thoughts on these issues.
That said, some people just want to lock in an annual vacation at Disney with family and friends, regardless of whether it's a "good deal" or not. Ultimately many DVC members have joined because they found the membership emotionally satisfying — and that's a hard thing to evaluate.
The initial cost of joining DVC is significant and you will pay substantial annual dues/maintenance fees, which go up every year.
It's very important to realize that you while you are purchasing a deeded and transferable interest, it is not a real estate investment, but rather a prepaid vacation plan. Among other things, your points are not good forever: they expire on January 31st of 2042, 2054, 2057, 2060 or 2064, depending on which resort you buy into.
When considering a DVC membership, it's a good idea to run some calculations. We did this, and also looked at spreadsheets done by others. It's incredibly complex, because there are a zillion variables. Among the factors to consider are your vacation habits, whether you can afford the initial buy-in cost and its associated opportunity cost and whether you can handle the annual dues (be sure to account for annual dues increases).
This may not make us popular in this day and age of "instant gratification," but realistically, it is hard to argue that DVC membership is a financially responsible decision if you don't have the upfront cost in the bank. If we had to borrow the money, we definitely would not join. Naturally Disney will suggest otherwise, because it makes a lot of money on the financing. (Of course, we also think it's unwise to finance a vacation on credit cards. Call us old-fashioned — but we bet most financial advisors will agree with us.)
Dues Increases vs. Resort Rate Increases
The effect of annual dues increases on the total cost of DVC membership must be considered. One issue to keep in mind is that Disney can increase dues significantly from year to year, subject to a limit of 15% each year and a requirement to charge only for the actual operating expenses (including management of the operation) and reasonably expected necessary reserves.
A portion of your dues is allocated to a capital reserve fund for major refurbishments. Adjustments are always possible if the projected reserve needs vary from actual experience, although Disney has been in lodging business for many decades and has considerable experience in what long-term costs to expect. Special assessments are possible if something unforeseen occurs (i.e. hurricane damage).
Here are some examples of historical increases:
Old Key West Resort, the oldest of the DVC resorts (thus having the longest track record) had dues of $2.51 in 1991 and in 2014 had dues of $5.54. That means it has averaged a 3.50% increase, compounded annually.
BoardWalk Villas went from $3.70 in 1996 to $6.07 in 2014, an average annual compounded increase of 2.79%.
Villas at Wilderness Lodge went from $3.62 in 2000 to $5.93 in 2014, an average annual compounded increase of 3.59%.
In short, it's hard to gauge exactly what the annual increases will be. As the buildings age, it's likely the increases will escalate. The smaller resorts are likely to have bigger increases because there are fewer members sharing the costs. In the scenarios expressed on this page, we assumed a 3.2% dues increase, compounded annually. If you think it will be higher, you should adjust your calculations accordingly.
To be fair, the cash cost of staying in one of Disney's resort rooms has also gone up significantly over time, and the cash cost of a resort room starts out much higher than the dues for an equivalent stay. Like the DVC resort dues increases, the rate increases at the Disney resort hotels are not consistent. For example:
In 1992 a standard room at Caribbean Beach Resort in Regular Season cost $77, while in 2014 it was $211 (weeknights) — a 4.69% increase, compounded annually.
In 1997 a studio at Old Key West in regular season cost $229, while in 2014 it was $414 — a 3.54% increase, compounded annually.
In 1998 a standard room at Yacht Club in regular season cost $280, while in 2014 it was $465 — a 3.22% increase, compounded annually.
By the way, "compounded annually" means that each year's increase is added to the total cost the previous year, not the original rate you were paying at the beginning. So if your 2008 dues at Saratoga Springs Resort are $4.21 and go up 3.2%, your new dues in 2009 would be $4.34. If those new dues of $4.34 per point go up 3.2%, your new dues in 2010 would be $4.48, and so on. Thus, the total grows geometrically.
Assuming 3.2% compounded annually, the 2014 $4.91 per point dues at Saratoga Springs resort would slowly rise to $16.77 per point by 2053. Of course, the value of your dollar will almost certainly be lower by then, due to inflation. If inflation stays at or above the rate of dues increases and resort rate increases, they are not really significant in terms of your spending power. Recent years have had extremely low inflation, but that's not guaranteed to continue.
We think it's fair to guess that dues increases and resort rate increases may be roughly equivalent over time. We based our calculations below on that assumption. If you think resort rates will go up faster (and they might) than DVC dues increases, that will tend to make DVC membership look more attractive.
DVC Cost vs. Paying Cash for Your Resort Stay
Let's say you buy 160 points at Saratoga Springs Resort. For purposes of this example, 160 points would cover 11 nights of vacation in a Saratoga Springs Studio unit: a 6-night stay (including one weekend night) in Magic Season and a 5-night stay (including one weekend night) in Choice season.
Your dues for 160 Saratoga Springs Resort points are $786 in 2014. (This ignores the buy-in cost of $20,800 and the associated opportunity cost.)
If you rented points from an owner to stay in a Saratoga Springs studio for the same dates at $12 a point, it would cost you $1920.
Maybe you'd be just as happy staying in the least expensive Disney Deluxe hotel room, and you're able to get a modest discount on the hotel room. If you stayed at Wilderness Lodge in Regular Season with a 25% discount, 11 nights would cost you $3724.31 with tax in 2014.
If you paid the full "rack rate" charged by Disney to stay in a Saratoga Springs studio for 11 nights in Regular season, it would cost you $5123.25 with tax in 2014.
Note that Disney Deluxe resort stays are currently subject to 12.5% tax. DVC dues aren't subject to sales or resort taxes.
Deep resort rate discounts (25% off or more), such as Annual Passholder rates and "code" rates, are sometimes available at Walt Disney World. However, the number of discounted rooms has gone down each year lately, and starting in 2015 it appears that Disney is eliminating their AAA discount, which was available most of the year. If your dates are flexible and you can go in the off-season you can probably get some kind of discount, but if you need to go during school vacations room discounts are going to be harder to get. There are no similar "discounts" on the number of points required for a DVC stay.
Opportunity Cost
Another factor to consider before buying into DVC is the "opportunity cost" — what you are losing by tying up your money with Disney, instead of using it for another purpose.
Let's say you put the same amount you would have used to buy a DVC membership into investments paying 7% annual interest. Each each year you add the same amount of money you would have paid in DVC fees. Then you pay cash for your vacation each year out of this investment account.
When you compare such an investment against a DVC purchase, the results will depend on a number of factors, including your vacation habits (how much time will you be spending at Disney World, Disneyland and other DVC resorts in the next 35-50 years? what kind of lodgings do you prefer?), the initial buy-in cost, the annual dues (be sure to account for annual dues increases), and any interest you would be paying if you finance the purchase.
Every family can generate a different scenario. We've done some calculations based on certain assumptions, and the results are listed below. The assumptions include NOT financing the purchase. We also assumed there would be equivalent annual increases in dues, resort rates and cost to rent points. Most importantly, we assumed you didn't get any incentives at buy-in. If you were able to buy your points at a reduced "incentive" price, a DVC purchase would be even more attractive than described below.
In the following scenarios, DVC purchase beats investing the money (buy-in amount plus annual fees) and paying cash for your annual vacations:
You vacation for 10 nights every year in a Deluxe resort or DVC Studio unit at full "rack rates." In this scenario, you'll start saving money after 8 years or less of DVC ownership. In fact, if this is your vacation style, DVC is still a good deal even if you would only stay 10 nights in a DVC Studio every other year and throw away 50% of your points (though it will take longer to break even — about 21 years).
You stay 10 nights at a Deluxe resort each year, with a 25% discount (approx. 13 years to break even).
You stay 7 nights at a Deluxe resort each year at full "rack rates" (approx. 13 years to break even).
You vacation for 10 nights each year at a Moderate resort, paying full "rack rates" (approx. 20 years to break even).
You rent 160 points from a DVC owner each year, starting at $11 a point, for at least the next 24 years.
You vacation for 10 nights each year at a Moderate resort, with a 20% discount (approx. 42 years to break even).
DVC purchase is not cost-effective in the following scenarios:
You vacation 7 nights per year at a Moderate resort, paying full "rack rates."
You rent 160 points every other year from a DVC owner, starting at $11 a point.
The break-even amount in 2014 dollars seems to be around $1850. If you would normally average less than that per year for your accommodations, DVC is probably not going to save you money. If you spend more than that per year, on average, and you can afford to write a check for the buy-in amount, it's worth considering a DVC purchase.
Maybe you don't vacation at Walt Disney World every year, but when you do go, you stay in luxurious accommodations (Deluxe resorts or DVC units). DVC may still be a decent bet. You can bank your annual points, allowing you to skip a year. In fact, by carefully banking and borrowing points, it's even possible to skip two years and only use the points every third year. Or you can rent out excess points.
If you want to see how the above scenarios were calculated, right-click on this link and download the Excel file. Note that calculations were based on 2008 numbers and assume 3.2% annual compounded increases in all figures used.
One last note on this topic: the scenarios above do not take into account a major benefit to investing the money instead of spending it on a DVC membership: your money remains liquid and available in case of emergency or changes in your financial situation. If you invest the money and want to stop vacationing at Disney World, you can easily divert the money to other uses.
Other Expenses and Benefits
Remember that the cost of accommodations is actually a small fraction of the overall cost of a vacation. Walt Disney World annual passes for a family of four (2 adults, 2 kids ages 3-9), with the DVC discount, cost over $2000 in 2014. Meals for a 10-day vacation can easily run $1200 or more for a family. Then you have to account for airfare (or gas to drive there), souvenirs, bottled water, extra ticketed events such as Mickey's Very Merry Christmas Party, and so on.
DVC members do qualify for some discounts that may help with these additional vacation expenses. They save a substantial amount on Annual Passes at Walt Disney World, a small amount on first-time Annual Passes at Disneyland, and get some restaurant and merchandise discounts (but this varies and is always subject to change). Also, the villas have full kitchens, which could help a bit with the costs, since some meals can be made in the unit.
DVC members and their guests may choose to purchase a Dining Plan when staying on "points" at a Walt Disney World DVC resort. The Dining Plans are available to the general public only as part of a vacation package, so this is a nice benefit for those DVC members.
Another DVC benefit: you don't pay extra when more than 2 adults are staying in one DVC unit. This is true whether you use your own points, rent points or pay cash. By contrast, the Disney resort hotels charge extra if you have more than 2 adults (defined as 18 and older) in a room. Depending on the ages of the people in your group, this may save you a bit.
DVC members who are staying on points at a Walt Disney World DVC resort get FREE self-service laundry: laundry rooms near Studio accommodations have the machines rigged so no coins are required; a washer/dryer and a starter packet of laundry soap are included in 1-Bedroom and larger units.
You may be able to deduct the property tax portion of your annual dues on your federal and/or state tax return. For instance, in 2004 Old Key West owners paid $0.7959 per point in property taxes, out of their total $3.6766 per point annual dues. For an owner with 150 points, that translated into $119.39 in property taxes that might be deductible. Consult your tax advisor for details.
Long-Term Issues
DVC contracts last a long time. Will you still want to go to Disney World every year, 25 years from now? 35 years from now? If your lifestyle changes, you get tired of Disney vacations, or you suffer financial reverses, the dues can become a burden. Then you're faced with selling your membership, or renting out your points to cover the dues. Realistically, there is a reason why there are always DVC resales available: people do get in over their heads, or just change their minds.
A DVC owner who became a member over 12 years ago mentioned to MouseSavers.com founder Mary Waring  that she might not make the same decision today. One thing she didn't consider, she now realizes, is that your lifestyle changes over time. When she became a member, she had small children and went to Disney World every year. Now her kids are in college, and she says when that tuition bill arrives, she sometimes regrets owing $2000 in annual DVC dues.
The single biggest reason people sell timeshares is that they can no longer afford the membership fees, which inevitably go up and up. This is why you'll find so many (non-DVC) timeshare memberships being given away (or nearly so) on eBay and elsewhere, with the stipulation that the new owner takes over the fees. However, we have never seen a DVC membership being given away, because there is an active DVC resale market. DVC has retained its value better than most timeshares, partly because Disney buys back some resales under its "right of first refusal" clause, which helps to keep the resale prices up. Currently resellers are getting about 50-70% of full retail price, once they pay the associated sales costs. Additionally, there is a healthy demand for DVC point rentals, so it's often possible for owners to cover their dues by renting out their points.
As DVC memberships get closer and closer to their expiration dates, it's likely that resale prices will drop. If you are contemplating the purchase of a resale for one of the resorts that expires in 2042, it's possible the resale value might drop significantly at some point, particularly since there are other DVC resorts that don't expire until 2057 or beyond. Given the success of DVC, there is every reason to expect that additional resorts will be built, with later and later expiration dates.
On the other hand, there is a major advantage in your DVC membership having an expiration date: eventually you can get out of it! Most other timeshares are sold in perpetuity, which is not, in our opinion, a benefit: it just means the membership fees will never, ever end, so you are stuck paying those fees forever unless you can sell the membership.
Best Candidates for DVC Membership
DVC membership might make sense if you meet most or all of these criteria:
You have the cash in hand to pay all of the upfront costs of membership without borrowing.
The cost of dues does not appear to present a financial hardship based on your current expectations.
You vacation at Walt Disney World, Disneyland and/or Disney's beach resorts (Vero Beach, Hilton Head, Aulani) frequently: ideally at least once every two years.
You plan to continue staying at DVC resorts far enough into the future to make the membership at least break even.
You prefer to stay in Deluxe or DVC accommodations and/or you stay a long time (10 days or more per year).
You are able to plan your vacations well in advance — ideally 7 to 11 months out.
Resale or Direct From Disney?
Generally only the newest resorts are available for immediate purchase directly through Disney. You can ask Disney to put you on a waiting list to purchase the other resorts, though they are supposedly "sold out." If Disney exercises its "right of first refusal" on a resale, or it gets back points through foreclosure, it will turn around and sell those points at current full market rates to the next person on the waiting list.
You can also purchase any of the resorts from current owners who want to get rid of their memberships, through the resale market. If your offer is too low, Disney will exercise its "right of first refusal" and buy it out from under you — which is nice for the seller, but a waste of the buyer's time. Be sure to research before making your offer, so that you have a reasonable expectation of actually getting the contract.
According to our calculations, the long-term value of a DVC membership is somewhat similar whether you buy a resale of one of the older resorts that expires soon, or the newest resort direct from Disney. This varies depending on exactly how much you pay for the resale. When comparing buying a new resort direct vs. one a recent resort like Saratoga or Animal Kingdom, resale is a much better value. For that reason we think the decision to go with a resale vs. buying from Disney should take into account which resort you want, how much you are willing to pay up front (which will usually be a lot less with a resale) and how long a contract you want (through 2042, 2054, etc.).
If purchasing directly from Disney, normally you must buy at least 100 points. It is possible to purchase less than 100 points through resale, though small contracts have much higher demand and lower supply on the resale market, making them less attractively priced for buyers. For years the minimum purchase requirement was 150 points, so there are quite a few 150-point contracts that may come up for resale. Also, some owners have purchased "add-ons" of as few as 25 points, which they may choose to sell off at some point.
As of March 21, 2011, newly purchased resale points do not have the same privileges as points purchased directly from Disney. Resale points are valid for reservations at Disney Vacation Club resorts, RCI exchanges, Club Cordial and Club Intrawest. Resale points are not valid for making reservations within the Disney Collection (including all non-DVC Disney resorts at Disneyland and Walt Disney World, Disney Cruise Line, Disney resorts outside the US), the Concierge Collection (about a dozen high-end hotels and resorts that have a direct relationship with DVC) or the Adventurer Collection (Adventures by Disney).
Bear in mind, however, that the redemption options that are no longer available to resale buyers are a poor use of DVC points anyway, as they require a large number of points in relation to the value received. The best "bang for your buck," by far, is to use DVC points to stay at a DVC resort, and points purchased in the resale market will allow you to do that. But if the ability to use DVC points to go on a Disney cruise or stay in a non-DVC Disney resort is important to you, even though the value you'll receive for your points is low — well, then you will have to buy your points from Disney directly.
Resale buyers still have the same privileges at DVC resorts as those who buy from Disney: the same ability to book 11 months in advance at your home resort or 7 months in advance for other DVC resorts, the same Annual Pass and dining discounts, free Internet access during your points stays, etc. Banking, borrowing and transferring of points is the same whether you buy resale or direct from Disney.
If you bought a resale on or before March 20, 2011, the points you bought on the resale market are "grandfathered in" and retain full privileges. You continue to receive the exact same benefits and discounts as someone who bought directly from Disney.
If you are interested in buying a resale, several Florida real estate companies specialize in DVC resales — try a Google search to find them.
Incentives
Disney offers special incentives for new buyers on the DVC resorts that are currently available for direct sale. These offers are subject to change at any time and may not be available when you make your purchase. A minimum purchase of 100 points is usually required for new buyers.
A good source for finding the most recent incentives is DVCNews.com.
Conclusion
Buying a DVC membership is a rational, financially viable option for some people: namely people with the cost of the initial purchase already sitting in the bank, who plan to stay in the higher-end accommodations at Walt Disney World, Disneyland and/or Disney's beach resorts on a regular basis.
A DVC purchase is a way of committing to an annual Disney vacation with family and friends. For some people, that may outweigh any financial considerations. Only you can determine if DVC membership makes sense for your situation.
If you only visit Disney Vacation Club destinations occasionally, you may find that renting DVC points from an owner is actually a better deal than buying a DVC membership. See below for information on how to rent points.
Thanks to Jim C for suggesting many helpful points, providing additional data, correcting errors here and there, and looking over our calculations. Thanks to Don M for suggesting different ways of running the numbers and for vetting the results. Thanks to Sue Pisaturo of Small World Vacations for some excellent suggestions and historical hotel rate information. Thanks to the members of the DIS DVC Forum for useful insights and suggestions.
More Information
DVCNews.com is an excellent source of information on Disney Vacation Club. The main focus is reporting news that is of interest to DVC members, but the site also offers room descriptions and floorplans, DVC points charts (including charts for destinations like Tokyo Disneyland, Disneyland Paris, etc.), details on current DVC purchase prices and promotional offers, and so on.
MouseOwners.com offers a friendly discussion forum and you can get a lot of useful information from the DVC owners there.
Owner's Locker
DVC members who are regular visitors to Walt Disney World should look into a service called Owner's Locker: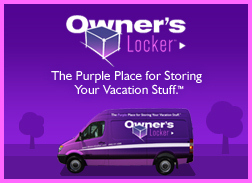 Owner's Locker allows you to store your vacation gear between visits, which means less packing, less hassles, less hauling and less stress!
Owner's Locker provides you with a container to store personal items that you regularly use at Walt Disney World, such as toiletries, an air bed, a water filter, your favorite liquor — just about anything that makes your stay more pleasant.
Owner's Locker picks the container up from your resort when you check out and stores it in a climate-controlled warehouse until you return.
Here's the great part: Owner's Locker will have your container waiting for you at your resort's bell stand when you come back!
Click here to read MouseSavers.com founder Mary Waring's personal review of Owner's Locker!
Disney Vacation Club Members get a 20% discount off the Owner's Locker Membership Fee. To qualify for the discount, DVC Members must use a special link that can only be found on the DVC member website.
Renting Disney Vacation Club Points
Renting Disney Vacation Club (DVC) points is a little-known way to stay in a deluxe-level Disney resort for much less. DVC members own timeshare "points" that they can use for stays at Disney Vacation Club resorts. Sometimes owners are unable to use the points before they expire, so they will "rent" them to others.
The DVC resorts where you can stay on rented points include:
Eight DVC resorts at Walt Disney World in Florida: Animal Kingdom Villas, Bay Lake Tower at Contemporary Resort, Beach Club Villas, BoardWalk Villas, Villas at Grand Floridian, Old Key West Resort, Saratoga Springs Resort and Villas at Wilderness Lodge
One DVC resort at Disneyland in California: Villas at Grand Californian
Two DVC Atlantic Coast beach resorts: Disney's Hilton Head Island Resort and Disney's Vero Beach Resort
One DVC resort on Oahu, Hawaii: Aulani Resort & Spa
Disney allows the general public to book DVC units at very high rates through its regular resort reservations system, when available, calling them "Disney Deluxe Villas." However, renting points from an owner will typically cost you about half what you'll pay if you reserve direct through Disney. Not only is renting a great deal, there are some fabulous larger units available that are perfect for big families, groups of family and friends, and people who just plain want a little more room: 1-Bedroom Villas, 2-Bedroom Villas and 3-Bedroom Grand Villas. (Click here to learn more about the different units.) 1-Bedroom and larger Villas are insanely expensive if you book them through Disney, but renting points from an owner brings such units within reach.
Important Things to Know About Renting DVC Points
DVC reservations are not as "forgiving" as hotel reservations. Once the owner makes a reservation with points, they are subject to complex rules and may not be easily redeposited in the owner's account. That's the risk the owner is taking with you. For that reason, most DVC points rentals can't be changed or cancelled.
If you're considering a rental, you'll need to do some research to learn how the point system works. The points needed for a stay vary tremendously depending on the season. Weekend nights "cost" more points than weekdays, for example. To figure out how many points your stay would require, you can consult the Points Calculator at David's Vacation Club Rentals.
DVC rentals offer less-frequent maid service than paying cash directly to Disney for the same unit. When renting from a DVC member, you get the usual DVC maid service, which includes a "trash and towels" service (no cleaning) on the fourth day of your stay and a "full service" cleaning on the eighth day. You can opt to pay extra for more frequent service.
How to Rent DVC Points
Our strong recommendation is that you use a reliable points broker called David's Vacation Club Rentals to set up your rental. David's service has been around since 2005 and it's accredited by the Better Business Bureau. Your rental transaction is 100% guaranteed if you use David's Vacation Club Rentals. You don't have to worry about being ripped off and the service makes it easy and seamless to rent points.
Alternatively (and usually a little more cheaply), you can rent points directly through a DVC member. Bear in mind that there is no guarantee that the dates and/or resorts you want will be available. You'll have to find an owner who is interested in renting points and willing to check your dates. A member can reserve a unit in his "home" resort up to 11 months in advance and at any other DVC resort up to 7 months in advance.
Prior to 2005, MouseSavers.com founder Mary Waring rented points directly from DVC owners on four occasions and in each case had no problems at all. In fact, for years we had never heard of anyone being ripped off in a DVC rental situation, but starting in 2006 we began hearing of some instances in which renters were the victims of fraud, and stopped renting directly from owners. We now use David's Vacation Club Rentals exclusively and think it's well worth paying a little more for the peace of mind.
If you want to arrange a private transaction with a DVC owner, be sure to read the information below.
If you are renting DVC points directly from an owner, be very careful!
Unfortunately, even if you do your homework, it's possible for an owner to take your money and then cancel your reservation, or (sadly more and more common in this economy) default on his loan or membership fees, either of which would render his points void. You just don't know for sure, until the moment you check in, whether the reservation the owner made for you is still active and valid. In a direct transaction with an owner, you can lose all your money, and there is no way to prevent this.
To reduce your risk, do at least the following:
Ask for references and check the references.
Get the owner's full name, address and phone number before sending any payment. To the extent possible, confirm that the information is valid. (For instance, call and talk with the owner. Also, consider going to Google and typing in the person's name and contact info to see if you find any mentions that will help you confirm the owner's identity.)
Confirm that the person is a DVC owner by running a search at the Florida Comptroller's Office website (assuming you are renting at Walt Disney World). There are similar searches available on the websites for Vero Beach, Hilton Head (South Carolina) and Grand Californian (California). Unfortunately, the public records for Aulani (Hawaii) are not online.
NEVER pay a total stranger by using a "cash equivalent" such as Western Union or money order. We also don't recommend paying by check (especially cashier's check). The safest way to pay is to use a credit card. (That isn't difficult. Members of the public can pay and receive payments by credit card through PayPal.) Personally, credit card payment is the only method we would ever agree to use, because it is the only method that provides you with some protection against fraud.
There should be a written contract or letter of agreement, signed by both of you, spelling out exactly what the rental will cost, when payment is due, dates of the stay, etc.
Make sure the owner sends you the confirmation from Disney. Be aware that Disney Vacation Club will not speak with renters or give them any information. Only DVC owners can speak with DVC about reservations. Once you have the confirmation, you can usually verify it at mydisneyreservation.com/dvc.
If something sounds "off," don't proceed. It's not worth taking the risk.
Do-It-Yourself Rental Resources
MouseOwners.com has a Rent/Trade/Transfer board where you may find a DVC member willing to rent out points. This is part of a very friendly discussion forum associated with an excellent site for DVC information.
DIS Boards DVC rent/trade board. Be sure to read the FAQ (Frequently Asked Questions) post on that board before trying a rental. We recommend renting only from people who have participated on the DIS Boards for over a year and who have made a significant number of posts about general subjects (not just offers to rent).
Redweek.com is a major site listing all sorts of timeshare rentals. You can look at general lists of available rentals without charge, but to see any specifics or learn how to contact the owners, you'll have to pay $14.99 for a 1-year site membership. Thanks to Kent and Joyce A for the suggestion.
We personally would not rent DVC points from listings on eBay or Craigslist. We are sure there are some legitimate owners offering rentals there, but unfortunately in our experience, both sites are rife with fraud these days.
Remember, you don't have to do it yourself! There is a very easy, completely safe way to rent DVC points, which we highly recommend: use David's Vacation Club Rentals.
Disney Vacation Club Members With Extra Points
If you are a DVC member and you've considered renting out your points but don't have the extra time it takes to complete a rental, or if you just don't want to handle the responsibility of the rental process, consider David's Vacation Club Rentals. David can provide the guidance and the guests to make the rental process very easy and painless for you.
Full details of David's rental program are available inside his "Members" section. You can learn more through this link.