Go Orlando Card & Orlando Explorer Pass Discounts
LAST UPDATE: 4/24/19
If you're planning to visit multiple attractions in and around Orlando, or have some extra time and want to explore a little more of Florida with visits to Cocoa Beach, Cape Canaveral, Miami and more, you may want to consider the Go Orlando Card, Orlando Explorer Pass, or the Build Your Own Orlando Pass (formerly called the Go Select Orlando pass).
Please note that some of the links on MouseSavers.com are "affiliate" links for other web sites. We receive a small marketing fee from those sites if you use one of our links to buy something. Using these links does not increase the price you pay. See our Marketing Disclosure page for more information on how we use affiliate links.
Go Orlando Card and Orlando Explorer Pass Discounts
Get $25 off your Go Orlando Card or your Orlando Explorer Pass order of $225 or more with MouseSavers special deal! No expiration date. Offer may end at any time. This offer cannot be combined with any other offer.
Go City Cards are also available for Boston, Chicago, Las Vegas, Los Angeles, Miami, New York, Oahu, San Diego, San Francisco, Washington DC and more! Use the link to get $25 off orders of $225 or more for any Go Card or Explorer Pass purchase! (This promo is currently NOT available as of 4/24/19. It should be available again within a week; please check back.)
Go Orlando Card
The Go Orlando Card includes admission to 30 Florida attractions and comes in 2-, 3- and 5-day increments.
Among the favorite included attractions are Legoland, Kennedy Space Center, Boggy Creek Airboat Tour, WonderWorks Orlando, Gatorland, Fun Spot America Theme Park, and the Ripley's Believe it or Not Museum.
You can visit any or all of the included attractions and cards are valid for 14 days from from first use; you can use your admissions anytime within the 14 day period.  For example, if you activate a 2-day card on a Monday, your card will be good for that day and 1 more calendar day in the next two weeks to follow. You pay no sales tax when ordering online! Passes are valid one year from date of purchase.
The Go Orlando Card
will probably save you money if you plan to visit a bunch of attractions, but be sure to check on regular prices and generally available discounts first. You may find it's a better deal to purchase admissions separately, or to purchase a Build Your Own Orlando pass. Go Orlando Card prices run from $149 adult / $129 child for a 2-day card to $299 adult / $269 child for a 5-day card. Make sure you use the link in the yellow box below to get any available discounts!
Orlando Explorer Pass
The Orlando Explorer Pass
gives you admission to any 3 or 5 attractions from a select list of 17 popular attractions including: the Orlando Eye, Madame Tussauds, Gatorland, FunSpot America, WonderWorks, a Boggy Creek Airboat Tour and more. You'll save up to 35% off gate prices with both the 3 or 5-attraction pass plus you'll receive a 3-day I-Ride Trolley pass for FREE with each pass purchased! Explorer Passes are good for 30 days from first use. They are super easy to use – just swipe your pass at designated ticketing areas at your chosen attractions.
You can save a lot of money by purchasing one of these special passes, compared with purchasing separate admission to each attraction at the ticket booth. Prices start at $69 adult and $59 child for 3 attraction passes.
You can add Legoland to your 3 or 5 choice Explorer Pass! Prices for the 3 Choices + Legoland passes are $139 adult, $129 child. 5 Choices + Legoland passes are $189 adult and $177 child.
Build Your Own Orlando Pass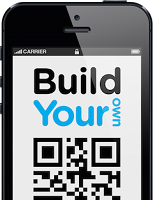 The Build Your Own Orlando pass
allows you to hand pick only those attractions you want to visit and is good for 30 days from first use. You'll save 15-20% off regular gate prices with purchase of two or more attractions. The Build Your Own Orlando pass offers more than 38 different attractions to choose from, and includes SeaWorld Orlando, Busch Gardens Tampa Bay, the Kennedy Space Center, Legoland, Gatorland and Boggy Creek Airboat Tour as options. Compare both Go Orlando Card and Go Select Orlando options to see which is right for you, and saves you the most. Passes that include Kennedy Space Center will get you a 15% discount; all other passes will save you 20% off gate prices.
Note: This is the only Go Orlando Pass that includes SeaWorld Orlando and Busch Gardens Tampa Bay. This pass is already fully discounted. The MouseSavers discount does not apply to Build Your Own passes.
Save
Save
Save
Save
Save
Save
Save
Save
Save
Save
Save
Save
Save